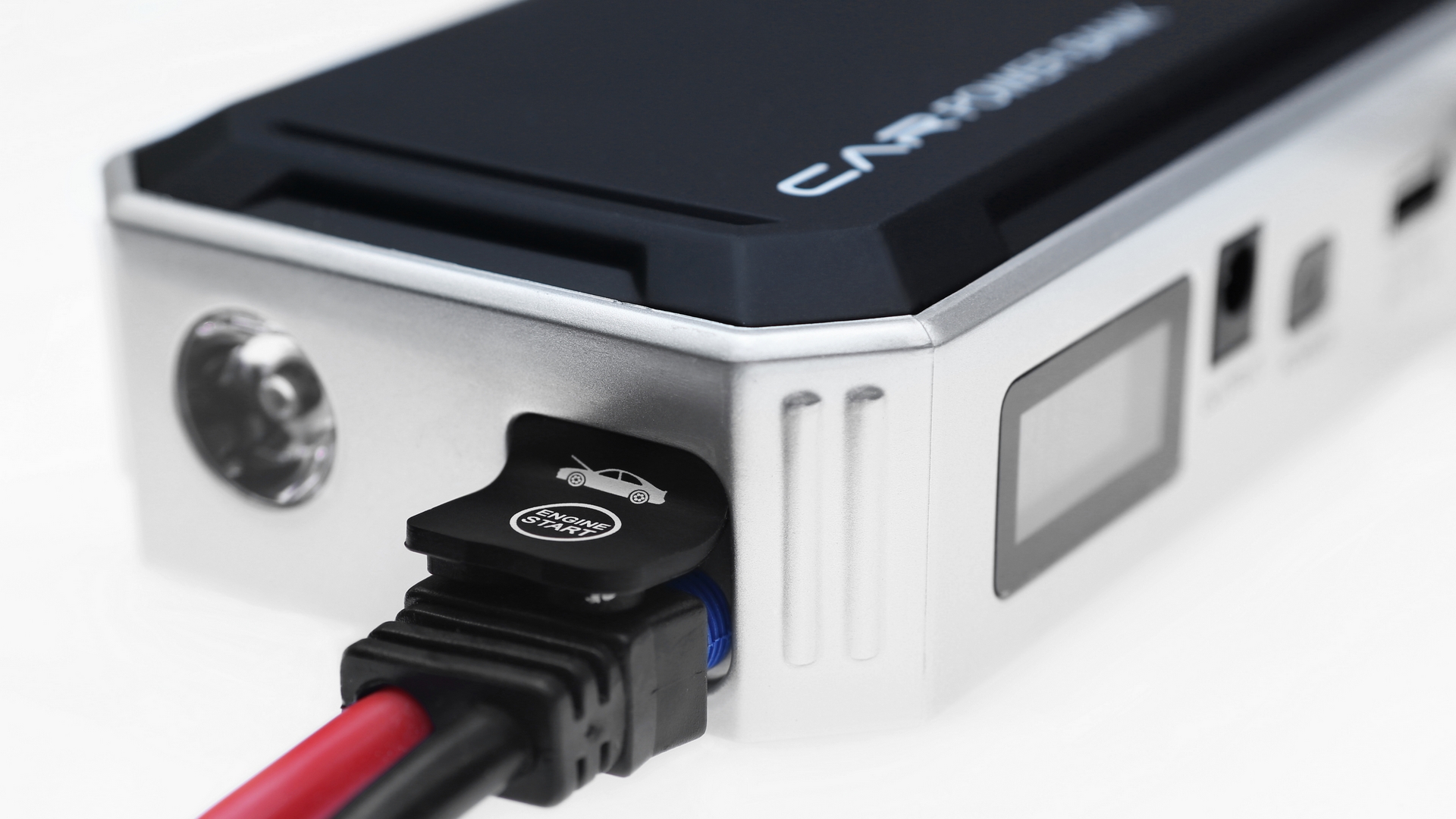 BOSMA CAR POWER BANK JUMP STARTER is a modern bank of back-up power that can start up vehicles. Has your battery died? Do you need extra power to start your vehicle's engine? All you need on hand is this device, and you'll be able to deal with this problem yourself. The small size and practical case mean that it will fit into a backpack, travel bag, and even a handbag! When traveling and your phone or laptop die unexpectedly, the power bank will come to your rescue. It also has a mini torch with a warning light mode.
Use it to power your needs!
CAR POWER BANK – TOURIST SET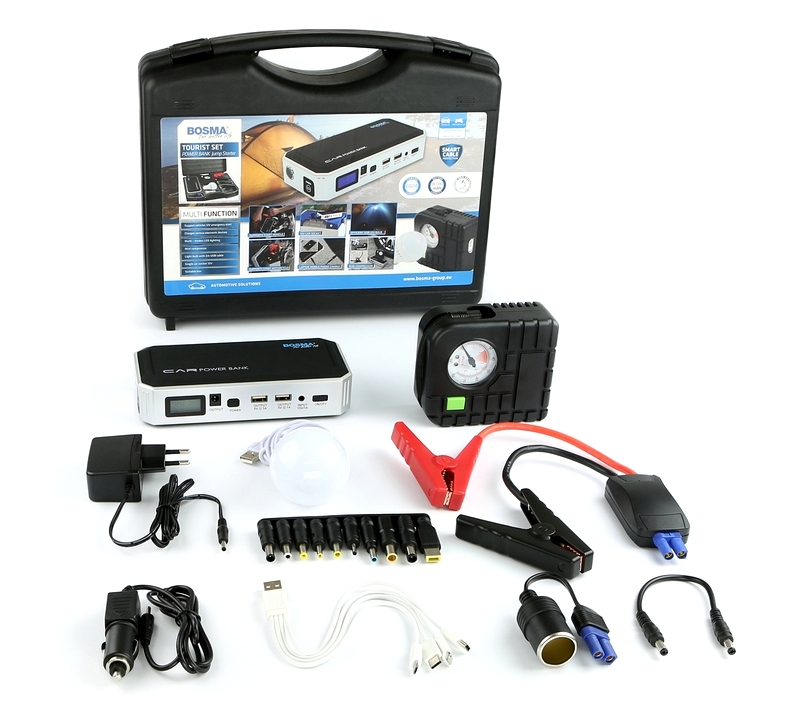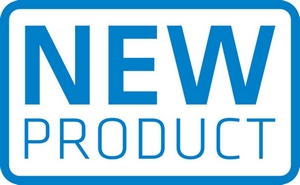 Power Bank – Jump Starter

Starting cables with additional security

Mini compressor with a set of tips

LED camping light
12 V lighter socket

Tips for charging phones

Tips for charging laptops

Car and network charger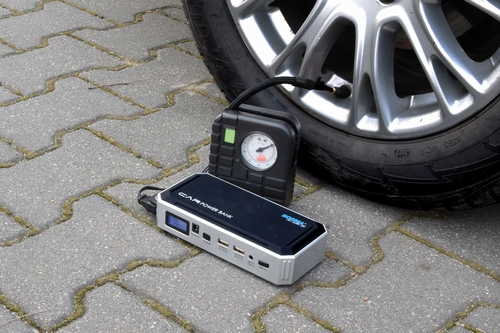 Mini compressor
Inflates car, motorcycle and bicycle tyres,and has nozzles for pumping balls and mattresses. Max pressure 6 bar, continuous operation time approximately 20 minutes.
12 V lighter socket
 For powering camping appliances,such as a fridge or kettle.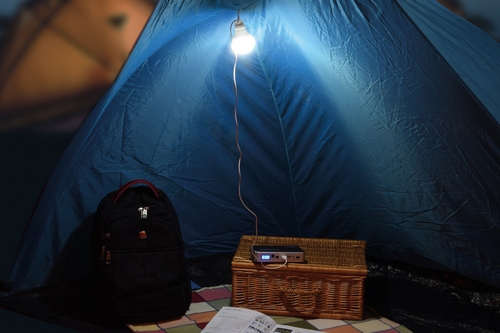 250  lm LED camping light

Powered by a 2 m USB cable, useful for camping, in a tent, or as an additional light in a vehicle, etc.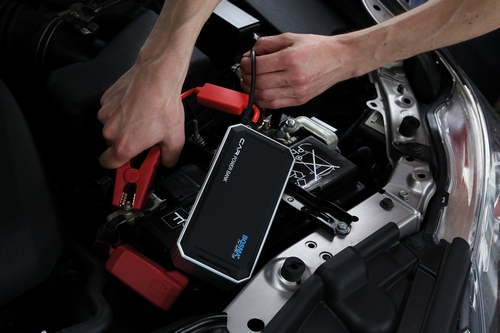 Support start vehicle

The device has an emergency engine start-up feature. It can support start 12V Gasoline and Diesel vehiclestes.
CAR POWER BANK JUMP STARTER 12V 600A 18000mAh

TECHNICAL SPECIFICATION

It can support start 12V Gasoline and Diesel vehicles
Supports power charge/supply for mobile phone, 16V Apple laptops,19V laptops
For gasoline vehicles – below 4 000cc,Diesel – below 3 000cc
Start current: 600A
Peak current: 750A (12V)
Capacity: 18 000mAh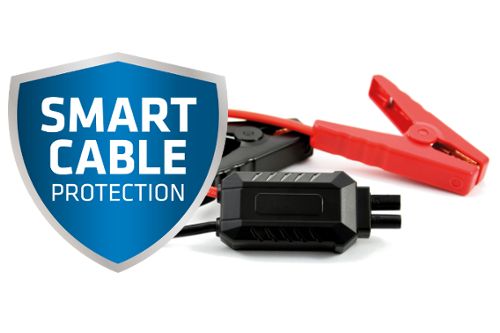 Reveerse polarity protection
No damage happens if clamps are connected to wrong terminals
Discharge protection
Effectively prevents discharge of jump starter battery
Overcharging protection
Effectively prevents jump starter battery overcharging
Reverse-charge protection
No reverse charging to jump starter unit after the vehicle has been started
Short-circuit protection
Prevents short circuit occurring when two clamps connect
Over-heating protection
Automatically stops working when temperature gets too high

CAR POWER BANK JUMP STARTER 12V 300A 12000mAh

TECHNICAL SPECIFICATION

Aids ignition of 12V Gasolineand Diesel vehicles
Supports power charge/supply for mobile phone, 16V Apple laptops,19V laptops
For gasoline vehicles – below 3 000cc,
Diesel – below 2 000cc
Start current: 300A
Peak current: 600A (12V)
Capacity: 12 000mAh
CAR POWER BANK JUMP STARTER 12V 200A 9900mAh

TECHNICAL SPECIFICATION

Aids ignition of 12V Gasoline vehicle
Supports power charge/supplyfor mobile phone, MP3/MP4 player
For gasoline vehicles below 2 500cc
Start current: 200A
Peak current: 400A (12V)
Capacity: 9 900mAh
CAR POWER BANK JUMP STARTER 12V 150A 6000mAh