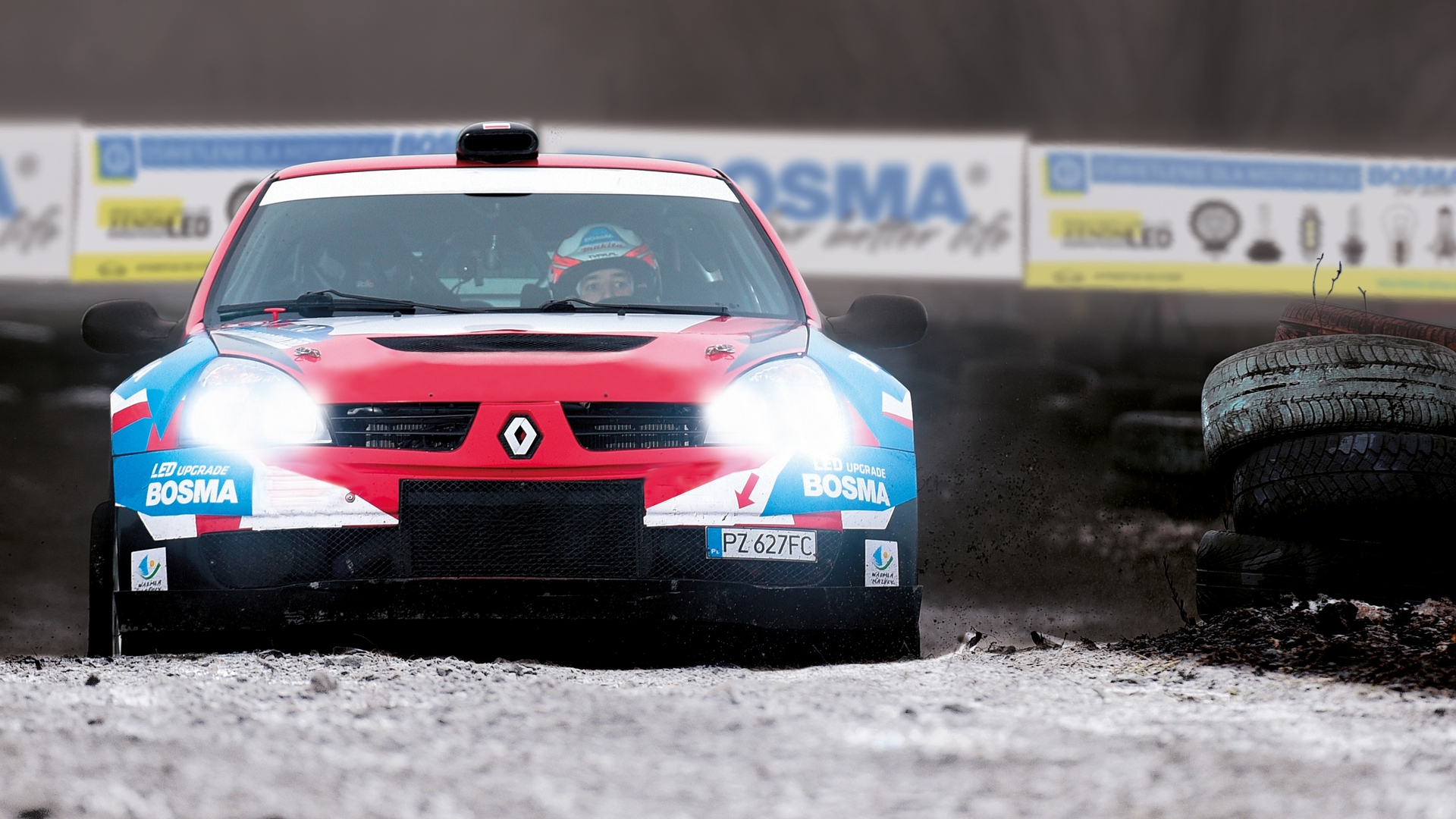 Bosma LED HEADLIGHTS is the latest solution for the vehicle front headlights. Due to the use of the up-to-date LUMILEDS ZES CHIP diode, LED HEADLIGHTS series products light much brighter than conventional halogen bulbs, consuming much less energy. Strong white light of 6000 K colour temperature will ensure comfort and stylish appearance. LED HEADLIGHTS products are adapted to passenger cars, motorbikes and trucks.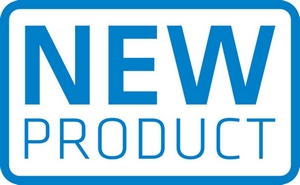 NEW DIMENSION
OF LIGHT

TECHNICAL SPECIFICATION:
Luminous flux 4000 LM
Colour temperature 6000 K
Long life >30 000 hours
Tension 9-32 V
Power consumption 25 W<
Waterproof IP67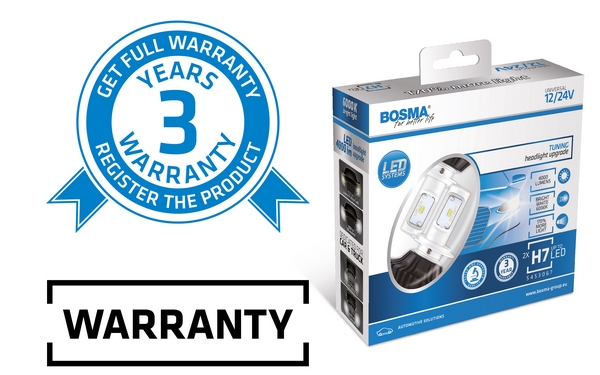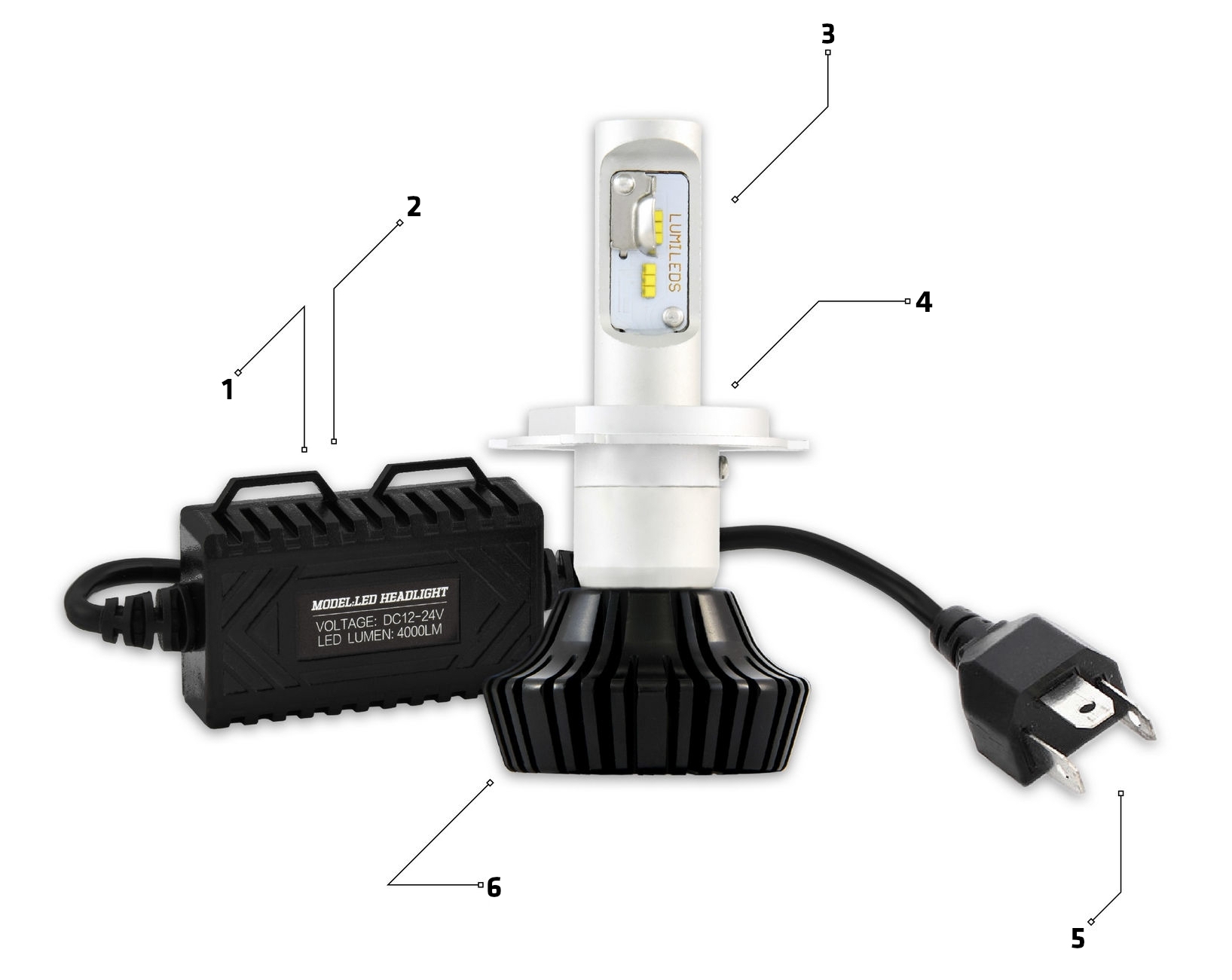 1. UNIVERSAL APPLICATION
DEDICATED FOR CAR & TRUCK 12/24V
2. CANBUS
COMPUTER ERROR FREE
3. ULTRA-EFFICIENT HIGH LIGHTING POWER DIODES
LUMILEDS ZES CHIP
4. STANDARDIZED FLANGE 
APPROPRIATE ORIENTATION OF LUMINOUS FLUX
5. EASY INSTALL 
PLUG & PLAY
6. 180° RADIATOR ROTATION POSSIBLE 
EFFICIENT PASSIVE COOLING
4000 LM LUMINOUS FLUX
Efficient Lumileds Zes Chip diodes give luminous flux many times larger in comparison with a halogen light bulb.
LOW POWER CONSUMPTION
Electric power of 25W makes it possible to reduce current consumption two times in
comparison with a halogen light bulb (55W).
LUMINOUS EFFICIENCY
Very high emitted light / power consumption ratio.

EASY INSTALLATION
The LED bulb design makes it possible to replace a halogen light bulb with the diode without the necessity to modify the headlight.
LONG LIFE
Over 30 000 h of continuous lighting is an unreachable parameter for a halogen light bulb.
SHOCK RESISTANCE
LED bulbs for headlights are ideal for off-road use.
WATERPROOF
IP67 Ingress Protection Class makes it possible to use the lights in open headlights.
LOW EMISSION TEMPERATURE
The design ensures the safety of the other parts of headlights.

BOSMA LED HEADLIGHTS collection products are dedicated for headlamps, where H1, H4 or H7 halogen lamps are factory installed. These substitutes have parameters beyond reach of standard bulbs, which makes it possible to improve the visibility on a road. Due to the possibilities of the advanced technology, LED lamps use twice less energy than standard bulbs, providing several times higher luminous flux at pure white light (4000 lm and 6000 K). They are fully compatible with the vehicle electrical installation and can be mounted both in cars and trucks. Their precise structure makes it possible to direct the luminous flux correctly and to avoid the effect of dazzling other road users.
BOSMA LED HEADLIGHTS products meet all European requirements for halogen lamps, and are ready for the approval procedure, whereas the current regulations refer to the standard halogen lamp tests only. The certification bodies have no appropriate procedures for such cases, but because of more and more common using LED headlamps in vehicles it is very likely that the situation will change soon.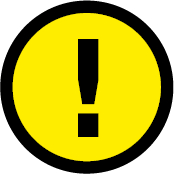 REMEMBER THE GUIDELINES FOR CHOOSING THE RIGHT TYPE OF BULB. BEFORE USE, CHECK THE REGULAR ATIONS IN YOUR COUNTRY.